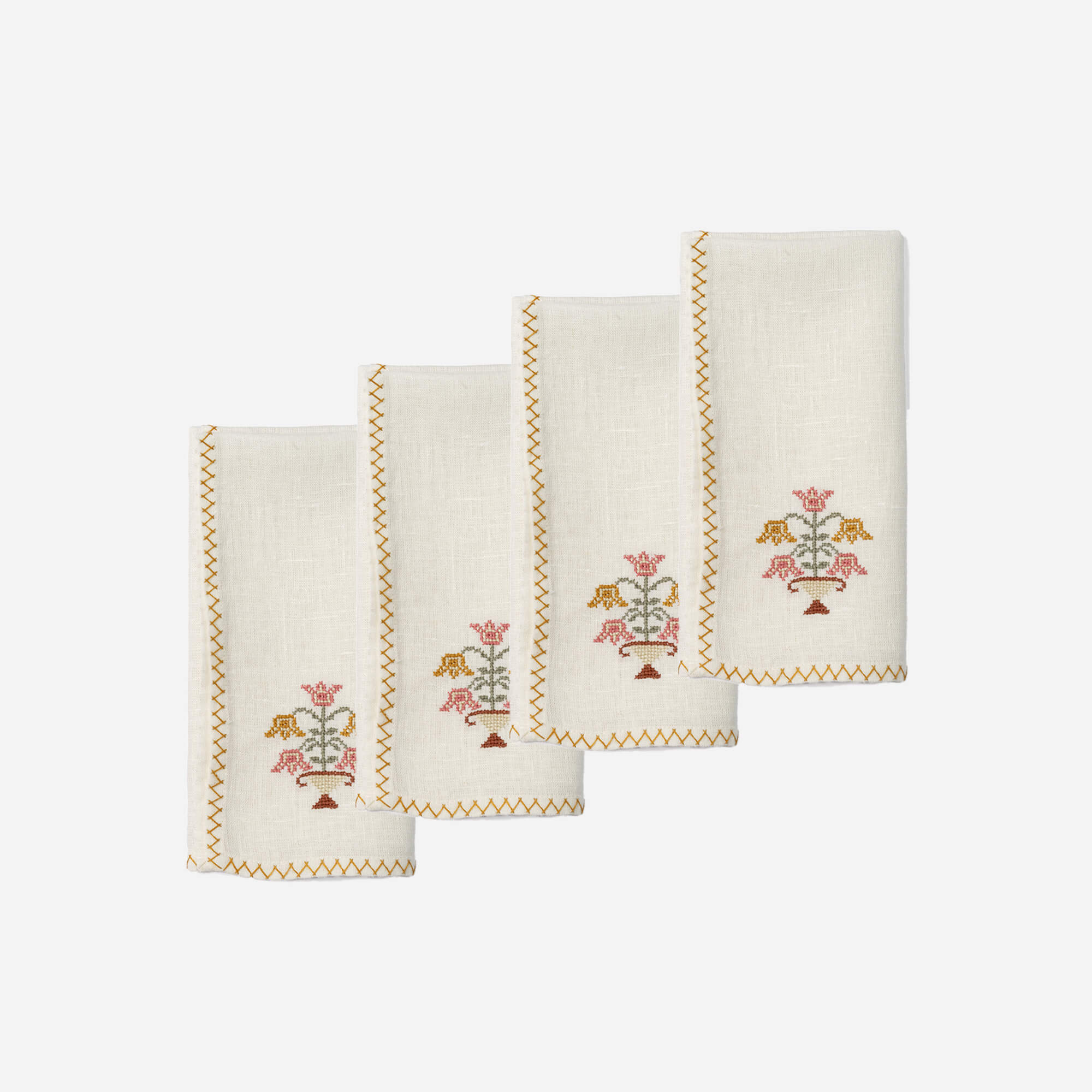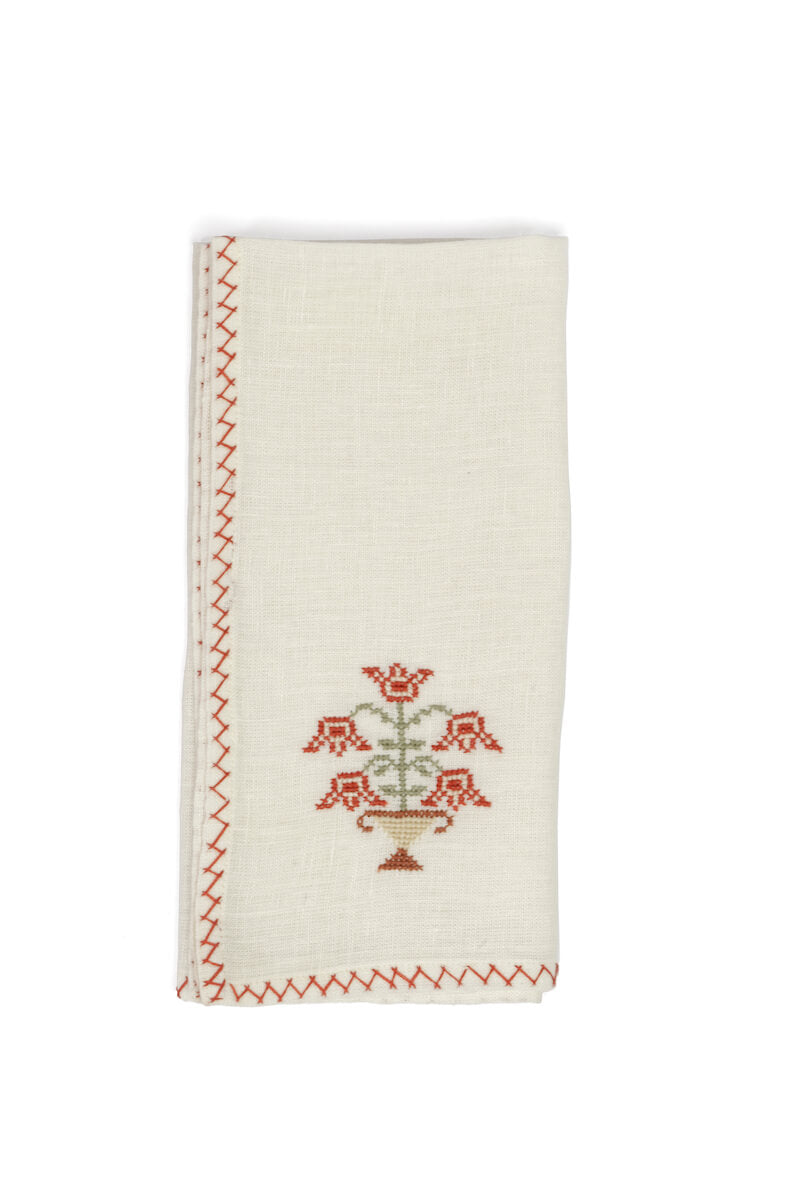 19th century inspired hand-embroidered tulip motif ecru linen table napkins
| IN | CM |
| --- | --- |
| W 18 | W 46 |
| H 18 | H 46 |
Handmade in Cairo
Set of 4
Lead Time 4-8 weeks
Product Detail
For your more elegant dinner parties, the 'Tulip Napkin' by Egyptian homeware brand, Malaika, is your prime go-to. Delicately hand embroidered by female artisans in Cairo, the zig zag border converges beautifully with a tulip motif inspired by 19th century Ottoman samplers. Embroidered on grand pure ecru linen, these napkins lend a vibrancy and refinement to any table setting. Pair with the 
Chardonnay Mille e Una Notte Glasses
 for an eye-catching display. 
Description
Delivery
Bespoke
Payment
For your more elegant dinner parties, the 'Tulip Napkin' by Egyptian homeware brand, Malaika, is your prime go-to. Delicately hand embroidered by female artisans in Cairo, the zig zag border converges beautifully with a tulip motif inspired by 19th century Ottoman samplers. Embroidered on grand pure ecru linen, these napkins lend a vibrancy and refinement to any table setting. Pair with the 
Chardonnay Mille e Una Notte Glasses
 for an eye-catching display. 
Insured worldwide delivery is facilitated through a network of select carriers to enable reliable global transportation. Costs of shipping are calculated automatically at checkout, determined by the volumetric weight, origin, and destination of your order. Items beyond a particular size will require a pro forma quote provided upon request.
Items delivered internationally may be subject to taxes and duties determined by the customs policies of the destination country. These fees are to be borne by the customer and remain strictly within the discretion of the local customs office and are therefore outside the control of Rose Crosby. Fees are calculated according to order value, origin, and destination, and are therefore incalculable prior to arrival within the shipping destination.
Bespoke services are facilitated through a personalised collaboration with client and designer through the submission of product specifications and customisation details. Each requirement is taken into consideration and given application dependent upon feasibility. Lead times and pricing are subject to designer stipulations and are provided prior to order submission.
Order placement is facilitated via three methods; bank transfer, credit card, and third party gateway, each prioritising payment confidence and security. Payment details remain confidential and are not disclosed to Rose Crosby. Payments are required in full to initiate production.